Save up to 80% on labor costs. Partner with specialized offshore teams and elevate the efficiency of your healthcare processes. From routine administrative tasks to specialized support, we empower you to focus on patient-centric growth. Discover unparalleled healthcare solutions with Bruntwork today.
Number 1 For Healthcare Outsourcing
BruntWork has been featured in Forbes, Business Insider, Bloomberg and Entrepreneur.com is it continue it's quest to become the largest outsourcing company in the world. 
Experience the power of Outsourcing the BruntWork way

$ No set up fees
(recruiting is free).

Free to change your staff
if you need to.

Only pay an hourly rate which includes computer, internet and all fees.

24/7 operation
(we can handle global businesses).

Agents can work from a minimum
of 20 hours per week.
At Bruntwork, we pioneer a transformative approach to healthcare outsourcing, blending our deep industry insights with the best offshore talent. Recognized as a distinguished outsourcing advocate, Bruntwork connects you to carefully matched and verified healthcare outsourcing providers tailored to your needs.
Seamless, Efficient, and Trustworthy:
Our process is designed to be transparent and hassle-free. When you collaborate with Bruntwork, you are ensured:
— Access to top-tier healthcare outsourcing professionals.
— A custom price structure suited to your requirements.
— Continuous, unwavering support from the Bruntwork team.
Confidentiality at the Core:
We respect the importance of discretion in the healthcare sector. Rest assured, your data remains confidential, shared only with your chosen outsourcing partners. And with Bruntwork, there are no hidden costs or mark-ups. Our dedication is to drive efficiency and innovation in healthcare outsourcing, positioning your operations at the forefront."
Streamlining Various Sectors through Outsourcing
Administrative & Client Relations
Administrative & Client Relations
Boost your enterprise's efficiency by offloading administrative and customer care tasks and enjoy cost reductions up to 70%.
Key support services include:
— Data entry
— Client assistance
— Audio-to-text services
— Talent acquisition & HR
Acquire industry-leading tech and web experts for your projects, all while sidestepping the high costs.
Essential tech services comprise:
— Website creation specialists
— E-commerce, CRM & Process Automation managers
— IT infrastructure
— Tech assistance
Promotion & Sales Strategies
Elevate your brand's reach and impact by partnering with marketing and sales professionals, minus the daunting expenses.
Crucial promotional services encompass:
— Sales agents
— Social media strategists
— Content creators
— Outreach specialists & sales representatives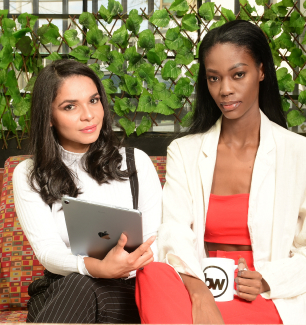 Financial Management & Record-keeping
Navigate the financial landscape with ease by allocating accounting roles. Achieve impeccable financial organization and realize cost savings.
Key support services include:
Primary financial services entail:
— Financial record maintenance & summaries — Certified accountancy experts — Billing operations (Receivables, Payables) — Financial leadership & planning.
Three Pillars of Bruntwork's Healthcare Outsourcing
Maximize Savings, Optimize Quality:
Bruntwork's approach to healthcare outsourcing allows you to cut staffing costs by up to 70%. By partnering with us, you benefit from cost-effective solutions without compromising on the expertise and quality your business demands.
World-Class Diverse Expertise:
With Bruntwork, access a diversified and skilled workforce that offers both core and support roles. Harness the talents, skills, and innovations of our remote teams, delivering exceptional results at a fraction of traditional costs.

Efficiency Meets Focus:
Let Bruntwork handle the intricacies. Our strategic outsourcing frees your internal teams from peripheral tasks, allowing them to zero in on primary objectives. Moreover, we streamline resources, managing overheads linked with team expansions, so you can channel your efforts where they matter most."
Statistics & Forecasts about Outsourcing Over The Next 10 Years
The healthcare Business Process Outsourcing (BPO) market has been undergoing remarkable growth. According to Data Bridge Market Research, the market was valued at USD 293,244.68 million in 2023. It is projected to soar to a value of USD 638,208.92 million by 2030. This growth trajectory represents a Compound Annual Growth Rate (CAGR) of 11.75% during the forecast period. Notably, the "Patient Care" segment dominates the provider service sector of the market. This dominance is attributed to the rising awareness about the benefits and efficiencies brought about by healthcare Business Process Outsourcing (BPO).
Trusted by Top Companies for all types of Outsourcing
From entrepreneurs to globally listed companies, we're helping scale & deliver quality labour solutions on time and well below the equivalent cost of hiring locally.
Real World Client Testimonials
Need 50 heads in 14 days? An overhaul of your digital marketing? Data analysts, telemarketers? Hear about the BruntWork experience direct from our clients themselves. 
Consult a BruntWork expert for complementary, one-on-one help.